Smart
Scrubs made for you.
Tough
Scrubs that work as hard as you.
Elegant
Scrubs in which beauty meet function.
---
Scrubs Etc is a Texas based, family owned and operated medical uniform and workwear supplier. Our retail stores provide the largest selection of in-stock scrubs in the Dallas / Fort Worth metro-plex. We stock Barco (Grey's Anatomy™), IRG, Urbane™, Koi, Landau, Cherokee, Healing Hands, White Swan, Wonder Wink, Carhartt™, Med Couture, Frankyray, Dickies, Med Gear, Skechers, Smitten, Heart Soul and many more. We also stock footwear from Dansko, Vionic, Alegria and Nursemates to name a few.
Scrubs Etc strives to better serve busy medical professionals by offering conveniences not common in the retail uniform industry. In-house embroidery, group fittings, delivery and shipping, on-site sales, integrated paycheck deductions, layaways, and special ordering of items are offered at each of our five locations. We understand the uniform needs of the medical community are constantly changing. Therefore, we are ready and able to help you find that perfect match between fit and function! Scrubs Etc is committed to making you look your best in the uniforms you need.
Come visit Scrubs Etc where "Selection is Everything™".
---
Seasonal Items - Hot Off the Press!
In this industry, almost all the manufacturers introduce new products for each of the seasons: Spring, Summer and Fall. Our job is to sort through the new products and find what will work for you.
Contact Us!
With over 20 years of experience in this industry, we know what to do to find what you need.
Don't have time to visit a store? Check out our online stores:
Go Here for our Speciality Web Stores
Go Here for our Full line Website Here
(Use coupon code: july21savings when visiting the "Full Line" web site.)
---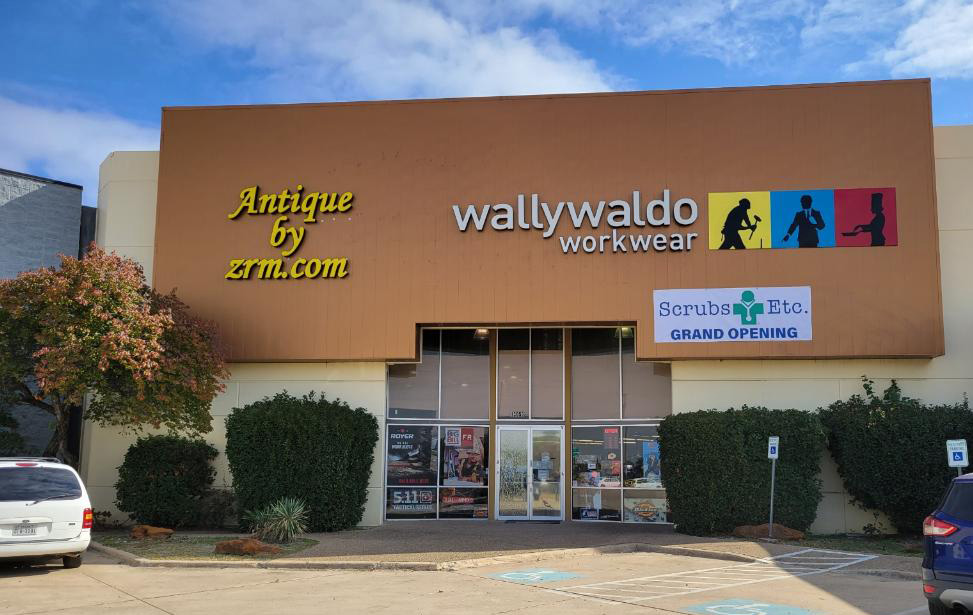 ---
Farmers Branch
Monday - Saturday: 10AM - 6:30PM
Sunday: 1PM - 5PM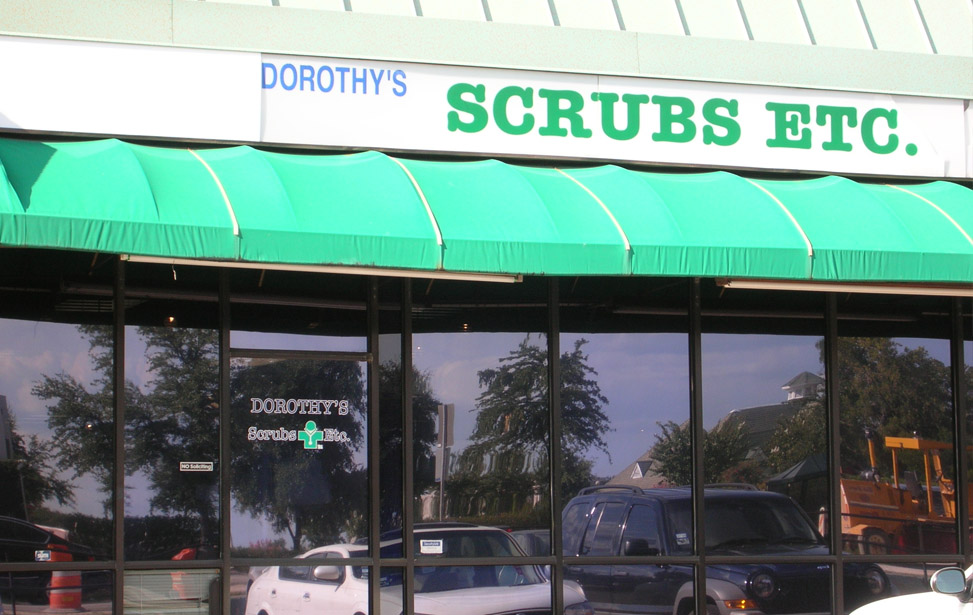 ---
Fort Worth
Monday - Friday: 10AM - 6:00PM
Saturday: 10AM - 4:30PM
Sunday: Closed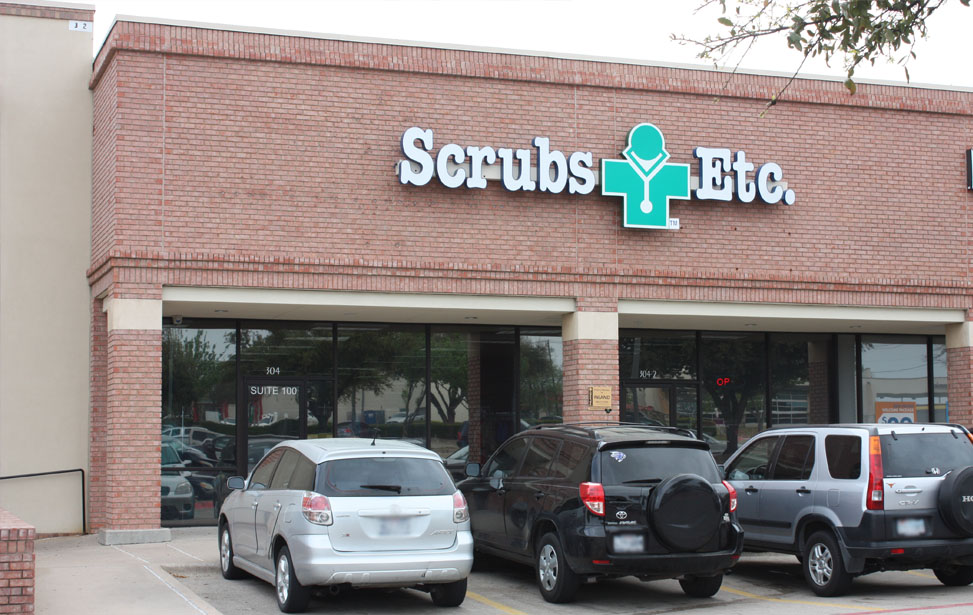 ---
Grapevine
Monday - Friday: 10AM - 7:00PM
Saturday: 10AM - 6:00PM
Sunday: Closed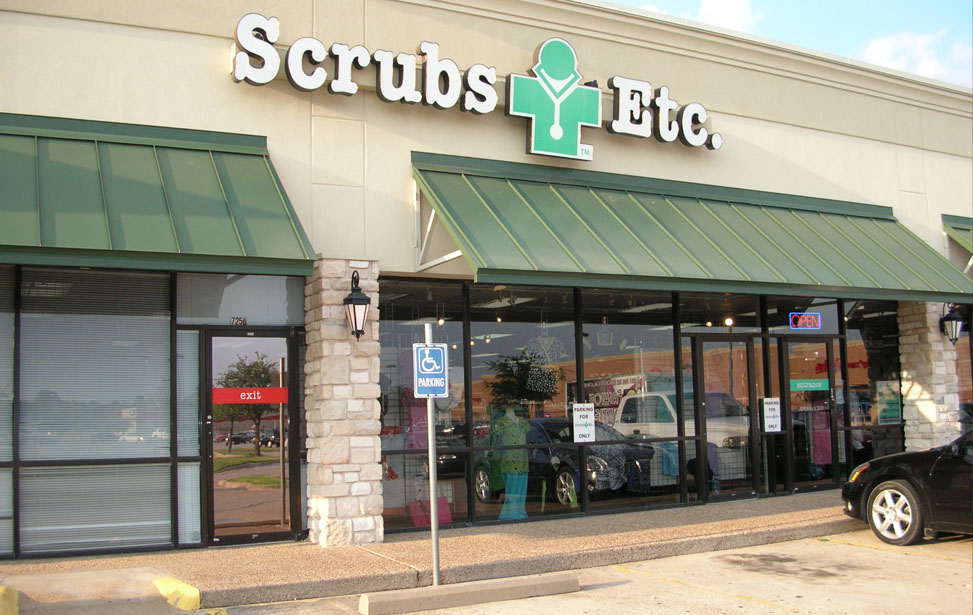 ---
Hurst
Monday - Friday: 10AM - 8:00PM
Saturday: 10AM - 8:00PM
Sunday: 1:30PM - 6:30PM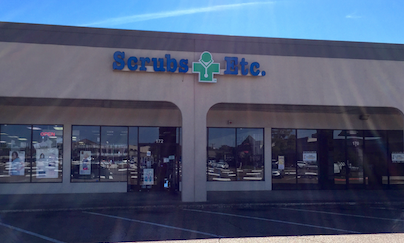 ---
Lewisville
Monday - Saturday: 10AM - 7:00PM
Sunday: 1:00PM - 5:00PM
SSL Certificate